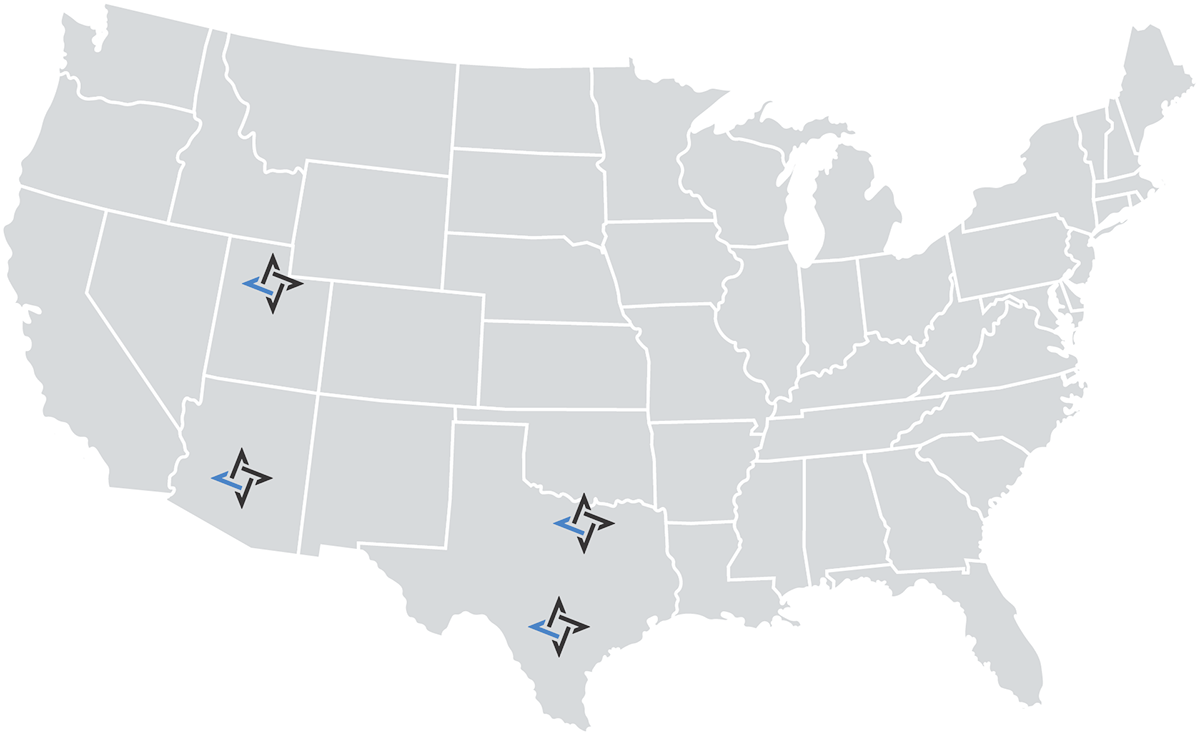 Pacific West Environmental & Infrastructure
United for Greater Strength
Pacific West Environmental & Infrastructure offers a wide range of contracting services to clients in the railroad, construction, industrial, utility and government sectors. We also provide 24/7 emergency response, environmental remediation work, trenchless pipes, vacuum trucks and ongoing maintenance services from several strategically located facilities.
The Pacific West Way
We deliver the resources, expertise and experience to ensure our clients achieve their goals through superior service, a safe working environment, advanced training and state-of-the-art equipment.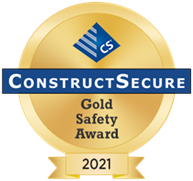 Safety is Part of Our Job Description
We received the 2023 Highwire Gold Safety Award for our safety record. We are also the recipient of the Charles A. Caine Award for Workplace Safety by the Workers Compensation Fund of Utah for "outstanding safety achievement over a three-year period" and the ConstructSecure Gold Safety Award in 2021.
Pacific West
is built better
environmental
Environmental Remediation
UST Removal
Waste Management
Demolition
Environmental Drilling
Tank Cleaning
Hydro-Excavation
Emergency & Non-Emergency Response
Confined Space Rescue
Transportation
Storm Water Services
Pond & Tower Cleaning
Mine Closure & Support
Infrastructure
Concrete
HDPE Pipe Fusion
Railway Services
Facilities
Mechanical
Security
Site Development
Wet/Dry Utilities
Civil Construction
Exceeding Safety
Our team manages even the most complex and hazardous work environments with industry-leading safety standards.
Experienced Team
Our team boasts thousands of years of combined experience and hundreds of successfully completed projects.
Extensive Fleet
We own, operate and maintain a wide-ranging fleet of more than 1,500 state-of-the-art heavy equipment assets.
Expanding Coverage
We are rapidly growing our service areas and coverage to address the escalating needs of our clients.

SALT LAKE CITY–(BUSINESS WIRE)–Pacific West, a leading specialized infrastructure and environmental services business, announces investments in Overley's and Hawkke, following the successful integration of Eagle Remediation & Demolition Services in December 2022. Overley's and Hawkke are leading providers of environmental remediation, waste management and infrastructure construction services based in Arizona.
This latest partnership provides strong coverage west of the Mississippi with locations in Salt Lake City, Dallas-Ft. Worth, San Antonio and now the Phoenix area. It allows the company to continue capitalizing on their expansion strategy in the western U.S. and adds additional environmental and infrastructure service capabilities to Pacific West's proven operating concept of "locally managed, centrally supported."
"We are pleased with the addition of Overley's and Hawkke to our family of companies. Pacific West has been listening to our customers who want an expanded presence in Arizona and New Mexico, and we have found the right partner with a significant position in those markets and two great leaders in Dan and Brandon Porter," said Pacific West CEO, Peter Touesnard. "The Porters have built an incredible business and they share our values of providing great service to customers while looking after team members. We are excited to have the Porters as key members of the Pacific West executive team and investors, look forward to welcoming the dedicated Overley's and Hawkke employees and continuing to provide superior service."
Founded in 1959 and headquartered in Gilbert, AZ, Overley's is focused on serving the needs of utilities, industrial manufacturers, municipalities and numerous other customers by providing environmental waste management services to multiple end markets. Hawkke was founded in 2022 and provides environmental remediation and infrastructure construction services to the engineering consulting, municipal and utility industries.
"My brother Brandon and I are excited for the Overley's and Hawkke teams to join Pacific West and help find new opportunities to expand their reach in environmental and infrastructure services. The Pacific West platform is the right place for us to continue to grow as there is such a great fit in values and service lines," said Dan Porter, Overley's and Hawkke owner and now an executive at Pacific West.
James Samuelsen, Principal at Bluejay Capital said, "This is a meaningful step in the expansion at Pacific West. We continue to expand both organically and through strategic partnerships and will target additional combinations in new geographies that fit our criteria. Bluejay welcomes Overley's and Hawkke to the Pacific West family and looks forward to further growth with our newest partners."